The Collections
CharmKlima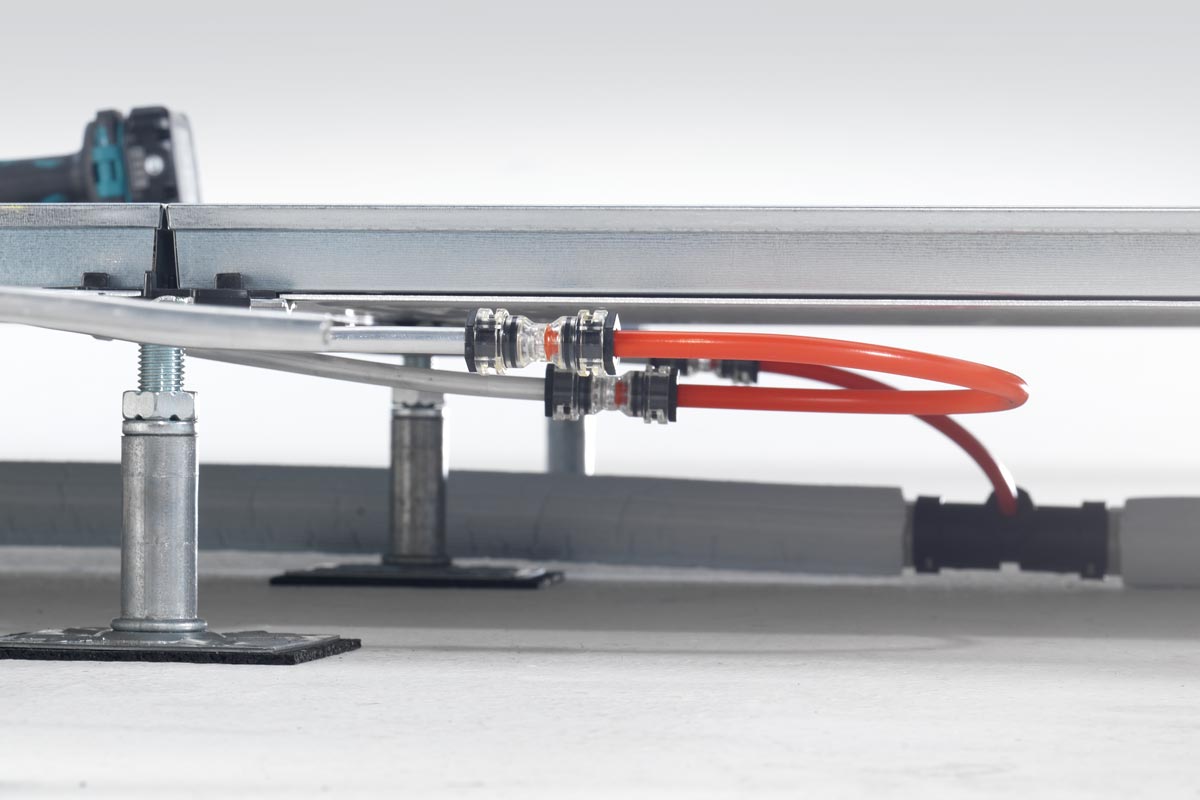 Radiant heating and cooling system for raised floors
CharmKlima is the heating and cooling system for raised floors that combines quick and easy installation and maintenance with high performance, maximum comfort and noticeably lower energy consumption. Let yourself wallow in the comfort of CharmKlima!
Radiant panels are attached magnetically to all the components necessary for the system and remain concealed in the void offered by the plenum created under the raised floor. A noiseless and invisible system with zero visual impact, which the occupants of the building are aware of only through their enjoyment of the matchless comfort it provides.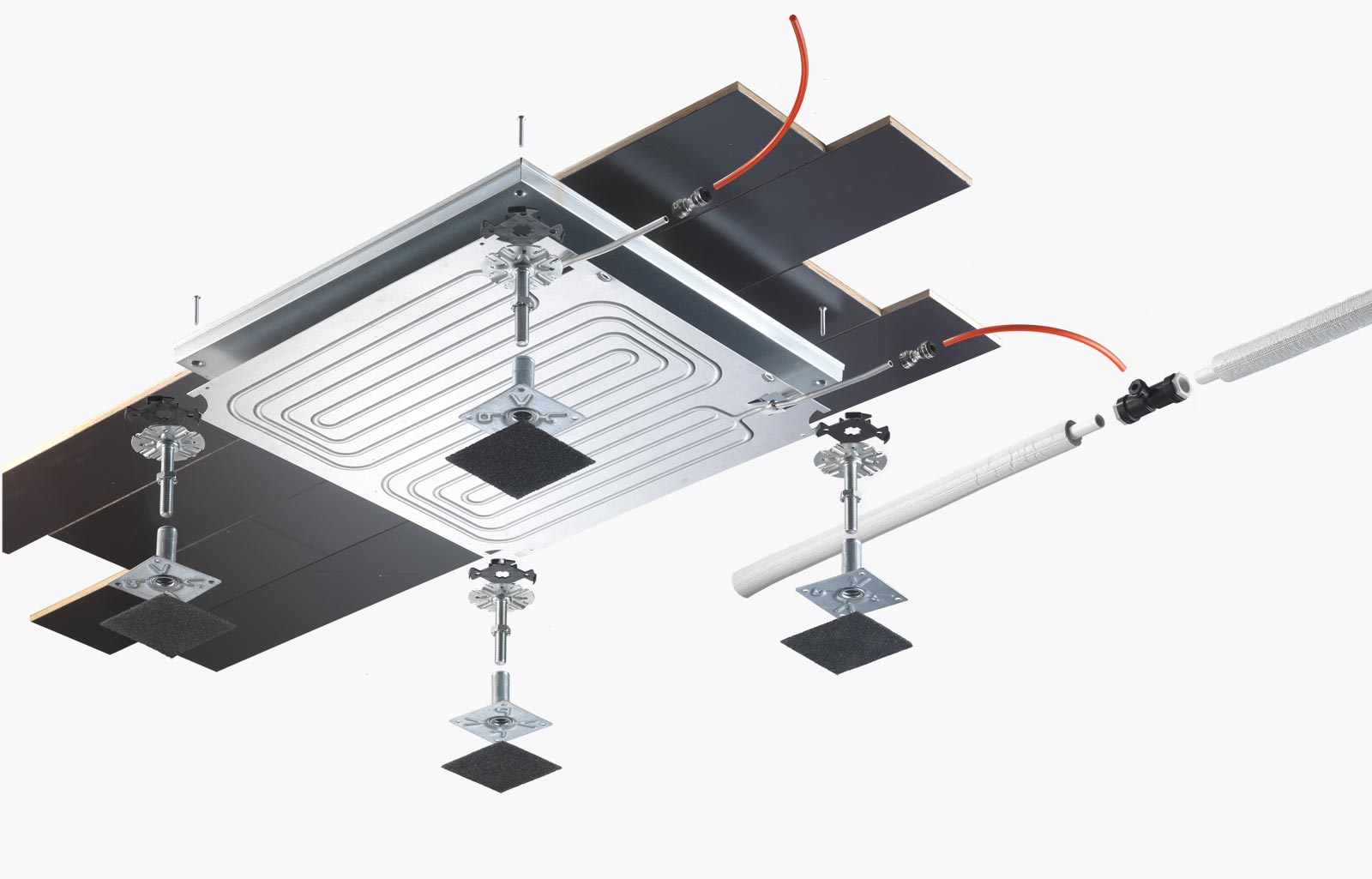 CharmKlima is an underfloor heating and cooling system that combines the typical and familiar properties of radiant systems with other advantages not found elsewhere on the market, offering a hi-tech response to the challenge posed by an increasing demand for radiant systems in work, home and commercial environments.
Technical features of the radiant system